Management Team & Co-Founders
---
Daniel N. Robin, Managing Partner and Co-founder
Christopher Balthasar, J.D., Project Finance Specialist
Lana Sukhodolska, Investment and Business Development Director
REIF Co-Founders:  Geoff Sharples, Alan Bilinsky, Jay Brandeis (see below)
---
Daniel N. Robin, managing partner of In3 Group, brings more than 25 years executive/board, financial and sustainable 
development experience to his partnerships, transactions and industry leadership with a background in venture finance, new technology commercialization, and international project finance (In3finance.com).
Mr. Robin also serves as an impact consultant, investor/advisor (In3 Capital Partners), corporate director and shareholder in numerous cleantech companies.  He provides leadership and insight on issues ranging from clean technology integration, policy/regulatory challenges, mobilization of capital (early-stage impact initiatives often combine philanthropic and for-profit sources), and how to further improve renewables economics to achieve scale and maximize carbon offsets as quickly as possible.
Mr. Robin has chaired renewable energy finance conferences, moderated panels, keynoted and conducted workshops at industry events and symposiums including LAC-CORE Finance Summit (2016, Florida), Renewable Energy Finance conferences — Renew Fi (2015, California), Small Hydro Latin America (2012, Panama), West Coast Green (on biomaterials innovation), Sustainable Brands (workshop leader and presenter), Biopolymers Summits (speaker 2005-2009, workshop leader 2005-2006, and conference chair 2006), Green Trade Network Summit (presenter and/or panel moderator 2008-2012), and many others, on topics such as raising capital, development finance, industry challenges and the social side of sustainability.
Mr. Robin is former adjunct professor of strategy and management at Monterey Institute of International Studies (MIIS, now Middlebury Institute), Graduate School of International Policy and Management (GSIPM), whose Fisher International MBA Program ranked in the top 15 schools in the US (out of more than 2,300) for four straight years from Entrepreneur magazine and The Princeton Review (news story), which bolstered the need for a Bay Area project finance forum.
Mr. Robin has published more than 200 articles, reports and extensive curriculum on leadership, management, impact investing, innovation and sustainable business practices. Current consulting involves waste-to-value project de-risking, agriculture technology (energy/food/water nexus), feasibility studies, lean/agile business planning, innovation models, international technology transfer, and evaluation of financial opportunities.
Daniel's investment portfolio include Byogy Renewables, Carbon Drawdown Solutions, Farmhouse Culture and WISE Solutions.  He received a bachelors in Computer & Information Science from UC Santa Cruz, completed advanced studies in Marketing and International Business (UC Berkeley), earned certificates in emerging market finance from Moody's Analytics, coaching (Coaches Training International in San Francisco), master's level/trainer certificates in neurolinguistics (NLP Colorado) and public speaking. (return to top) – LinkedIn
Christopher Balthasar, JD,  managing director.  Chris is a project finance specialist, California attorney, licensed BRE business broker, and Series 7 licensed securities broker with over ten years business and entrepreneurial experience. Chris has worked for Sunbelt Business Advisors, and as a financial advisor for Merrill Lynch and with Morgan Stanley Smith Barney.
Chris has a unique combination of expertise in law, real estate and project finance.  He has experience with peer-to-peer lending, strategic planning, business development, product development, project management, outsourcing, supply chain management, manufacturing, financial analysis, portfolio analysis, financing, forecasting, marketing, trade shows, business valuations and sales.
A licensed business/real estate broker with Calif. DRE (2007), he earned his Juris Doctor degree in 1995 at Loyola Law School in Los Angeles. He happened to write the legal brief that was later made into the motion picture Erin Brockovich.  Prior to working at Merrill Lynch, he secured his Series 7 / Series 66 Licenses (Broker/Dealer, Securities), and CA Insurance License (2010).
In his personal life, Mr. Balthasar is a Brazilian Jiu Jitsu gold medalist, and three-time U.S. Open champion in 2007, 2010, and 2012.  (top) LinkedIn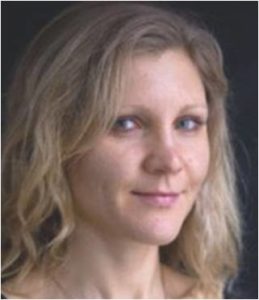 Lana Sukhodolska, Investment and Business Development Director.  Based in Denmark, Lana excels at business development, commercial management, strategy development, investment structuring and valuation of new and existing ventures and projects in sustainable energy and resource management sectors along with market development, policy and regulatory advisory.
She brings robust financial modeling and strategic business analysis skills with numerous successful project financing deliveries.  Her contributions have enabled energy project developers, operators and investors to realize low- and no-carbon power production, resource efficiency, through innovative business models.
Lana holds a Masters of Science in financial mathematics from Copenhagen Business School, the University of Copenhagen (KU) and the Technical University of Denmark (DTU), an international MSc degree (English-taught) emphasizing Applied Mathematics, Operations Research and Financial modeling.  She earned her bachelors in Applied Mathematics and Computer Science from National University of "Kyiv-Mohyla Academy" (NaUKMA) in Ukraine.  (top) LinkedIn
---
REIF Co-Founders:
Geoff Sharples, Co-founder
Alan J. Bilinsky, Co-founder
Jay Brandeis, Co-founder
Geoff Sharples brings expertise in project finance, experience financing commercial solar and a passion for renewable energy, providing valuable leadership to REIF. Through his previous company, SeventhGen Financial, and more recent work at Clipper WindPower and Google, Geoff assists with commercial scale solar and wind projects. Having project-financed power plants in North Africa and Europe, Geoff is intimately familiar with risk and return issues related to power projects.
His experience includes structuring and negotiating finance and project agreements, financial analysis and project management. Projects include the 471 MW Rades power plant in Tunisia as well as leading the first deal for delivery of turbines at Clipper 2007-2009. The transactions were structured to change the risk/reward profile of the counter party. He has also led some key supply chain transactions of critical components.
Through consultative sales engagements in the high-tech sector Geoff has created and analyzed business plans and financial models from a broad spectrum of industries. Geoff has trained and managed multi-disciplinary teams and managed the sales process for a high growth software company. Combining experience in renewable energy, business planning, consultative selling and project finance with analytical discipline and rigor, Geoff offers structure and surety to financing renewable energy projects.
Geoff holds an MBA degree from Cornell University in finance and marketing and a Bachelors degree in Mechanical Engineering from the University of Cape Town, South Africa. (return to top)
---
Alan J. Bilinsky, tech/innovation advisor, is President and Founder of Perfect Energy Solutions, whose mission is to provide energy efficiency and renewable energy solutions to residential, commercial, non-profit and government agencies. He is the founding director of the Marina Small Business Incubator (MSBI), as well as having been a Silicon Valley software architect. Alan served as Director of Business Development for Kanisa, Inc. where he helped raise approximately $7M in venture capital, arranged licensing and strategic partnership agreements with F500 companies (such as IBM, etc.).
Alan has founded and successfully exited several businesses as well as done extensive early stage high-tech start-up work at the University of Michigan and with private clients. In these roles, Alan has helped raised private and venture capital. He is experienced in technology transfer, intellectual property, grant writing and licensing.
Since 2005, Alan has served as Housing Development and Property Director at Interim, responsible for Housing, Landscaping and Maintenance Staffs. Alan is a certified housing Management Occupancy Specialist.
Alan is involved with a variety of community activities from testing the water that goes into the Monterey Bay to advising local arts organizations. Alan received his Bachelor's in Computer Sciences from the University of Michigan. (return to top)
---
Jay Brandeis brought a capital markets and business development background to REIF. He has extensive sales and client management experience from his work in the technology and financial services industries.
Jay is presently responsible for Site Acquisition – Distributed Generation with SunEdison, where he co-manages solar site acquisition efforts in the northeast, ranging from ~1 to 6MWdc / project.  Jay was previously Director of Business Development with Southwest Windpower and also Director of Utility & Govt Affairs with Southwest Windpower (Deerpath Energy).
Previously he served as Business Development Manager at Broderick Associates, a sales and strategic marketing firm servicing the professional services community. At Broderick, Jay helped launch messaging campaigns and lead generation programs that build brand awareness and generate new business for Broderick clients.
Before Broderick, Jay worked as an Account Executive with Thomson Financial, the world's leading provider of financial data to the investment community. There, he sold web-based applications and advisory services to Investor Relations Executives. Prior to Thomson, Jay honed his marketing and selling skills helping to land key accounts at eWork Inc., a technology company supplying human capital management services. Jay has also spent time at Robertson Stephens, working in the Private Client Services group, providing financial services to some of the country's leading executives and their organizations.
Jay earned an MBA in Finance & Cleantech from UCSD Rady School of Management and also holds a dual Bachelor of Arts degree in English and Economics from Denison University in Ohio. He spent part of his undergraduate program studying in Australia at the University of Queensland, and has since continued his studies with extension courses at the University of California, Berkeley. (return to top) LI