Criteria
---
Project Finance Criteria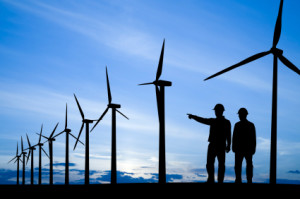 Renewable Energy project investors look for …
Proven, off-the-shelf technologies with many years of commercial use in similar locales and at the scale intended by the project developers/sponsors. This is typically limited to solar (photovoltaic, concentrated PV, or solar thermal), wind power, hydroelectric, geothermal, some waste conversion technologies (such as biogas co-generation of electricity, or certain gasification/pyrolysis, biofuels, etc.), wave or tidal power solutions in commercial use, plus efficiency and storage.  Commercially proven solutions ensure investors it will be free of serious problems; performance guarantees or insurance warps further lower risk profiles.

Seeking capital for a construction-ready project?  Affiliate In3 Capital Partners may be able to help:

Project innovation comes from either choice of geographic location, structural improvements, business/revenue model, or other unique approaches. Commercial and private lenders will not take risks the way some equity investors will, and project finance is averse to technology risk altogether.

Other renewables (water-related, waste-to-value, biomaterials, building materials, agriculture and food, etc.) and new, disruptive clean technologies will also be considered if the remaining criteria, shown below, are exceptionally strong.

NOTE: If you seek venture capital for an early-stage technology commercialization company, you are in the wrong place. STOP HERE and consider alternative finance approaches such as pitching at one of our I3F events, contacting boutique venture capital funds that focus on your space and stage. You may also want to contact REIF affiliate In3 Group for an initial consultation toward development or fundraising assistance.

Experienced, reputable project sponsors and management teams — minimum 3-5 years industry experience.

Credit-worthiness: An asset base, balance sheet, and credit history (such as reported by D&B using your company's DUNS number) for sponsors, principals, counterparties, offtakers or guarantors.

Reasonable financial returns to equity investors, given the opportunity, current economy, and history.
Equity investors usually consider unlevered IRRs of 12-20% or more as "reasonable" but this varies widely by industry and scale.  Lenders are most interested in adequate cash flow and debt service ratios.

In addition to financial returns, impact investors also factor in social and environmental benefits. Carbon offset, improved working conditions, advantages due to energy efficiency, or other impacts must be included, measured and realized.

Risk mitigation: A thorough and intelligent risk analysis with mitigants for key risk factors, including equipment security, volumetric (production) risk, political risk (see In3 explanation), operating risk or other factors must be considered and managed.

It must make sense, especially in terms of cash flow. Sufficient upside to easily afford debt service. This is usually evident through carefully structured and detailed financial plans for the life of the contemplated loan or payback period for equity investors (ideally, modeling would encompass the life of the project). Depending on power purchase arrangements, project sponsors must allow for likely changes in energy prices, full equipment maintenance, amortization and labor (operating) costs. In some cases, feedstock security, such as with biomass or waste conversion, is essential.

The best way for project sponsors to get ignored is to ignore this list of criteria.  
No project is perfect, of course, but closing the gaps between "ideal" and "real" greatly improves the probability and speed of funding success.
To get started, we highly recommend project developers and sponsors begin with an honest, self-appraisal using the In3 Group's Readiness and Investment Navigator (RAIN) assessment — it takes only 5-10 minutes and will help expedite your fundraising.  Too basic?  We can offer you a more detailed assessment where your project's resulting score will enable you to pursue funding through our partners.  Contact us for more information.
Your scores, once obtained, will either yield useful feedback or provide a strong indication of your project's likely success and fundraising viability.
 Other resources:  Download and read our original whitepaper for further background and assumptions.