I3F Events – San Francisco Bay Area
---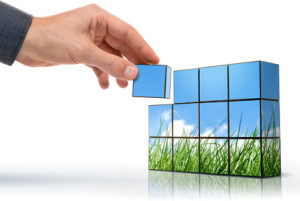 Summer 2018 (TBA) in San Francisco
Waste-to-Value Forum 2018
The Circular, Impact & Inclusion Economy
The Impact Innovation Investor Forum (I3F) series focus on issues and opportunities with renewables for clean energy, resource efficiency (eliminating waste and pollution), water, industrial materials, and/or sustainable agriculture.

ABOUT: This third event in the series presents and discusses the state of Waste-to-Value (W2V), one of the fastest-growing and more important industries of our current economy, comprised of at least four sub-industries:
(1) Waste-to-Energy (more), including low-carbon/clean energy fuels, electricity, energy storage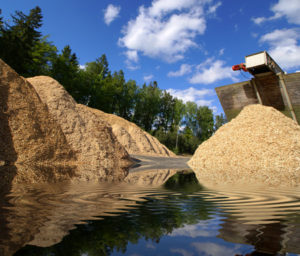 , process heat and efficiency solutions like LED lighting
(2) Waste-to-materials recovery and conversion ("trash" or residues from other processes into products of value such as bioplastics, biochar/carbon drawdown, minerals, green chemistry inputs, etc.)
(3) Waste stream management
(4) Biomass Waste-to-Fertilizer conversion, for sustainable and/or regenerative agriculture and other products.
See below for the agenda or contact us to propose a presentation, sponsorship or other collaboration.
WHO ATTENDS: 
Project Developers
Investors, Asset Managers, Gatekeepers
CleanTech Innovators & Entrepreneurs
Risk Managers and Underwriters
Social Impact Entrepreneurs
Innovative Industrial Solutions to food/water/energy/materials
Farmers & Food Processors
Biorefinery and MRF (Materials Recovery Facilities) owner/operators
Waste Haulers
Municipal solid waste managers, landfill operators, solid waste authorities
Plastics Compounders
Professional Services providers, consultants, educators, financial intermediaries
"Pollution is nothing but the resources we are not harvesting.
We allow them to disperse because we've been ignorant of their value."
-Buckminster Fuller
---
TIME & DATE:  
Pre-Forum Workshops:  9am-12 and 1:30-6pm, tentatively, May 2018
Forum: 10:00am-4:30pm | Dinner from 7-9pm
TIME & LOCATION:  To Be Announced
San Francisco, CA [ directions ]
Program to include
Keynote Presentations
Featured Company Presentations
Panel Discussions and Debates (nominate topics)
Pre-Forum Workshops (proposed … what would you prefer, if not these?)
Project Finance 101 — how to successfully initiate, de-risk and fund renewables projects.
Strategies and best practices for capital formation, all stages and technology paths welcome.
Carbon Management — what are the best methods of GHG mitigation and carbon sequestration?  What materials and technical pathways deliver the greatest impacts?  Can current technologies go beyond slowing the rate of carbon emissions and begin to reverse the trend?  What about carbon credits and other incentives?
Tell us about your interests now
Awards Dinner (Fri., 10 Nov) featuring selected pitch contest finalists … stay tuned for updates (join our e-list)
---
More "Trash Talk" — the need for radical innovation and capital for project development:
U.S. waste generation per capita is now 4.5 lbs/day, nearly double 1960 levels
Over 60% of solid waste still goes directly into landfills
Water supplies and natural resources are on the decline
Consumer behavior (serious conservation) is difficult to change
Industry itself is change resistant
There are many more companies deserving investment than ever… but why do so few actually get financed?   More and more capital is "parked" for lack of high-quality deals, with most of it seeking $500m or larger transactions.  I3F and its partners, sponsors, and affiliates help bridge this gap.  Join us!
Co-hosted by Renewable Energy Investor Forum and In3 Capital Partners.
---
PREVIOUS EVENTS:
4. July 2016, Santa Clara, CA:  UCSC Extension
3. January 2016, Salinas, CA:  Monterey County Ag Commissioner's Offices
2. April 29-30, 2015, San Jose, CA:  Corinthian Event Center
1. January 28-29, 2015, Richmond, CA:  Topline Accelerator
Renewables Finance Forum (RenewFi-1), archived
Join our Elist to be kept informed of future events:
Sign up for email updates
or contact us