RenewFi Speakers
---
FEATURED MODERATOR
---
Daniel Robin – Founder @ In3 Finance; C0-founder & Managing Partner of Renewable Energy Investor Forum
Daniel Robin is  founder and managing partner of In3 Finance Group (in3group.net) and RenewFi program chairman.  His consulting firm specializes in cleantech project development, readiness assessment, investment strategy, loan origination and packaging, project finance de-risking and due diligence assistance to clients and portfolio companies since 1996, before "cleantech" was a thing.
Daniel's team has successfully raised capital for numerous US ventures and international renewables projects, and in 2003 co-founded Renewable Energy Investor Forum (RenewablesInvestors.com), to engage and inform investors working in the renewable energy space via in-person meetings, deal flow, and syndication.
Mr. Robin brings more than 25 years management consulting experience to this work as team leader, investor, mentor/coach, group facilitator and venture catalyst.  Experienced in consulting, project development and teaching overseas in 17 countries to date. Investment advisory and project finance in Latin America & Caribbean (Mexico, Panama, Ecuador; Jamaica, Barbados, Haiti), Southeast Asia (Indonesia, Malaysia, Vietnam), Eastern Europe, Sub-Saharan Africa (Ghana, Senegal, Cote d'Ivoire; Mozambique, Tanzania, Kenya), and the US.
Mr. Robin serves on the board of several In3-funded ventures, is formerly adjunct professor of management and strategy at Monterey Institute of International Studies (MIIS), and has taught investing for impact, business planning, and innovation for sustainability within the top-10 ranked international MBA program.  Daniel graduated from University of California, Santa Cruz in Computer & Information Science and UC Berkeley in International Business & Marketing, and also earned certificates in NeuroLinguistics, public speaking, coaching, mediation and Emerging Markets Finance from Moody's Analytics.
---
SPEAKERS & PANELISTS
Danny Kennedy – Founder @ Sungevity & CoFounder @ SFunCube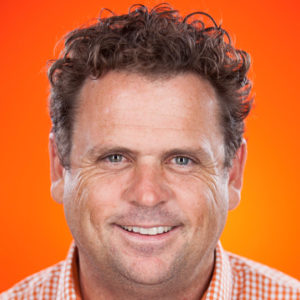 Danny Kennedy started Sungevity, the largest privately held solar service company in the USA, in 2007 and now leads international business development. He authored the book "Rooftop Revolution: How Solar Power Can Save Our Economy – and Our Planet – from Dirty Energy" in 2012. He also cofounded The SfunCube – the only Incubator and Accelerator supporting solar entrepreneurs to succeed, which is in Oakland. He also sits on the Boards of several solar start ups including Powerhive and Sunergise. He serves with several non-profits including the Board of the Solar Foundation, VoteSolar, ecoAmerica, the Clean Tech Council of Sierra Club and World Resources Institute's New Innovators Council.
Kennedy serves on the board of The Solar Foundation, a global research and education organization in Washington, DC, and Mosaic, a solar-focused, crowdfunding start-up in Oakland, California.
---
Steve Birndorf – Director of Commercial Development @ Sungevity
Steve Birndorf is the Director of Commercial Development for Oakland, CA based Sungevity Solar. He has developed more than 10MW of commercial solar projects for schools, colleges, water districts, and private business. Steve earned a BA in Environmental Studies from the University of Pennsylvania and an MS and an MBA, both from UC Berkeley. Prior to joining Sungevity, Steve worked as a commercial solar developer for Borrego Solar Systems and AMSOLAR. Steve lives in Oakland with his wife and two small boys.
---
Dirk Michels – Partner@ K&L Gates
Dirk Michels is a leader in the firm's cleantech and renewable energy group. He advises publicly traded and privately held U.S. and international cleantech and IT companies in corporate and financing matters.
His work on behalf of cleantech companies, particularly those focused on renewable energy, includes the full range of corporate and strategic advice, as well as assistance with all aspects of project development and financing, complex debt and equity financing, and securing of public grants.  He has developed and negotiated corporate and project agreements for many companies engaged in concentrated and distributed renewable energy projects – from power purchase agreements, to construction contracts, debt and equity financing agreements and agreements related to renewable energy and carbon credits.
---
Matt Golden – Senior Energy Finance Consultant and ICP Project Lead @ EDF 
Matt Golden is both an entrepreneur and policy advocate, committed to bringing energy efficiency in the built environment to scale as a demand side resource.  Matt's work focuses on managing performance risk as it relates to energy finance in both energy efficiency and renewable and across all sectors.  Matt combines frontline experience with both State and Federal policy and has dealt extensively in the regulatory and utility arenas.
Currently, Matt is Senior Energy Finance Consultant on the Investor Confidence Project, a project of the Environmental Defense Fund, working with a wide array of stakeholder to develop standard methodologies and protocols for energy efficiency project development and documentation, designed to reduce transaction costs associated with energy efficiency investment, and develop actuarial data to unlock capital markets.  Matt is an authority on Energy Efficiency finance working to help match project development channels with a growing array of investment models, public programs, and capital sources necessary to get project built.
---
Ken Vanosky – CFO @ Apparent Inc. 
Ken Vanosky is a C-level executive with experience in energy, telecommunications, knowledge management, and services. He has been successful in Fortune 100, Fortune 1000 companies, and venture start-ups. Notably, he co-founded and led start-ups in telecom, storage systems, collaboration platforms, collaborative 3D/4D systems, and network analytics. Ken earned undergraduate degrees in history and international management, and a graduate degree in international management and from the top school in the field. He has experience in over fifty countries worldwide.
---
Michael Schuppenhauer – President & CEO @ Farmatic
Michael R. Schuppenhauer, Ph.D., has over 25 years of scientific, engineering, finance and business experience in cleantech, renewable energy and biosciences. Michael built and operated his first anaerobic digester in 1987. He has been active in the US in the field of biogas and biofuels since 2006, and is since 2011 the CEO & President of the US operations of Farmatic. Previously, Michael worked for Hambrecht & Quist (now JP Morgan) and with McKinsey & Company. He raised close to $100 million for two IPOs, and established and raised two successful venture funds.
Michael holds a M.Sc. in Chemical Engineering from the Technical University of Hamburg in Germany and a Ph.D. degree in Chemical Engineering from the Swiss Federal Institute of Technology (ETH Zurich). In 1991 he was a visiting researcher at the University of California, Berkeley for his master's thesis on thermophilic microorganisms.
---
Brian Ballek – Sales Manager, Americas Region @ ALL Power Labs
Eight years of experience in the solar power industry and twelve years of experience in the software industry. Skilled in market assessment and entry strategy, opening new business channels, partnering, and product management.
Working style characterized by entrepreneurial and analytical thinking, attention to detail, excellent communication skills, and assertiveness.
Specialties: Market research & analysis, spreadsheet modeling, presentations, partner acquisition and management, process improvement; product definition, launch, and marketing; team management, consensus building, project management.
---
Eric Save – Partner @ Pillsbury Winthrop Shaw Pittman LLP
Eric Save is the co-leader of the firm's Latin America practice and is located in the San Francisco office. He has represented clients with respect to a broad range of matters in Mexico and other parts of Latin America, including cross-border acquisitions and divestitures, venture capital investments, secured lending, joint ventures, investments in energy and mining projects, and the establishment or sourcing of operations in the region. He regularly drafts and negotiates agreements and other legal documents in Spanish, and has collaborated with lawyers and business people throughout the region. He also represents Latin American founders and investors with respect to their business ventures in the U.S.
In addition to this Latin America experience, Mr. Save has advised clients with respect to corporate and transactional matters in the U.S. and other areas outside of Latin America, with a particular focus on the industries of renewable energy, wine & spirits transactions, sports management and technology.
Prior to joining the firm, Mr. Save worked in Mexico City for four years as an executive and in-house lawyer at a Mexican software company that he co-founded.
---
Deep Chakraborty – Founder and CEO @ Enact Systems
Deep is passionate about leveraging scalable technology platforms to unlock value in complex sales channels in  growing industries. Prior to enACT, Deep co-founded Germany-based Centrosolar's North American photovoltaic systems business, taking over as CEO in 2010. Deep executed a successful downstream strategy for residential solar distribution and financing of complete solar systems.  Deep has a strong career leading strategy and operations, with a decade-long experience in the automotive industry. Prior to Centrosolar, Deep was with Roland Berger Strategy Consultants in Europe where he advised global clients on growth strategy acquisition and due diligence. Prior to that, he was at DaimlerChrysler USA where he led new product development, program management and product strategy. Deep has a Mechanical Engineering degree from IIT Kharagpur, India, a Masters degree in Engineering from Penn State University, and an MBA in Strategy and Finance from University of Michigan, Ann Arbor.
---
Dr. Everton H. Flemmings – CEO / Chairman @ AOE GROUP COMPANIES, CEO / Chairman @ National Power Jamaica
Dr. Everton H. Flemmings is a Global Expert Policy Advisor and Renewable Energy Management Strategist – with Doctorate in Economics of Public Policy in Renewable Energy Management. He possess a strong background in Renewable Energy Strategic Management, SME/MNC development and Corporate Design improvement programmes , experienced in managing medium to large Energy Projects from conception to completion through Familiarity with Project Cycle Management, Financing and Logical Framework Approach. He developed and implement global energy and sustainable policies, and liaison with international government bodies including Chinese local, regional government departments and Solar Energy firms, regarding Power Purchase Agreements Policies under projects valued at USD$650m. Dr Flemmings has provide corporate strategic planning, policy mentoring, and development of Renewable Energy Project within Asia and the Orient, and is now concentrating on negotiating and advising on Caribbean-based Negotiations on Renewable Energy Policies with Caribbean Governments, and private sector-led energy firms. As a former Director and Policy Advisor with British –based partnership and regional government agencies, to deal with entrepreneurship among new emerging Eastern European Businesses and in particular the Iraqi/Kurdish and Slovakian Business communities within the West Midlands, UK, Dr Flemmings acted on Board the European Regional Development Fund (ERDF), as a Financial Policy Advisor to regional British government, under the board membership and advisory of the West Midlands Regional Business Forum and Advantage West Midlands. With a project value of over £700m, he advised UK Government and other strategic bodies regarding regional development and capacity building strategies. Dr Flemmings currently develops utility scaled PV and Concentrated Solar Plants (CSP) projects in India and the Caribbean region.
---
Chuk Moran – Communications Specialist and Business Analyst @ Apparent Inc. 
Chuk Moran analyzes flows of energy and capital in next-generation solar. He is also a published author and received a PhD in Communication from UC San Diego. He recently completed an extensive paper analyzing high penetration solar on Hawaiian grids as a forerunner of problems expected to be experienced nationwide. This study provided recommendations on sustainable technology and future business models.
---
Chuck Encarnacion – Project Origination Manager @ Clean Focus Corporation
Chuck has been in the PV solar industry for 11 years.  During the course of his career, he has grown from operations, to residential sales, to developing and managing national accounts, and now solar financing and investments. He was the first hire at SolarCity back in 2006 and helped the company grow from 3 people to over 2,000.  During that time he was consistently a top 5 sales performer, opened the Oregon market, and closed and managed partnerships such as the BP Solar / The Home Depot partnership. He is currently working for Clean Focus as a Project Origination Manager for US and SE Asia projects. Chuck also has 2 years of biomass experience.  Last year he worked for ALL Power Labs where he closed distribution agreements with companies in the Philippines, Guam and Pakistan.
---
Jaymes Callinan – President and Co-Founder @ Vista Solar
Jaymes Callinan is the President and Co-Founder of commercial solar design and installation firm, Vista Solar. With extensive technical knowledge of renewable energy technology, solar photovoltaic system design, permitting, financing and installation, he has grown Vista Solar from a start-up to a multi-million dollar commercial solar installation firm with over 10 megawatts of installed commercial solar power plants. Prior to founding Vista Solar, he earned a Bachelor's degree with honors from the University of California Los Angeles and served as a Sniper Team Leader for the U.S. Army.
---
Victoria Vestal – Managing Partner @ Variety Energy, Founder @ Sunblock Holdings
Victoria Vestal matches investors with developers in Solar, Biomass and Wind.  She works globally to open up new renewable markets as well as new vertical markets (solar in sports, medical, education). She enjoys the commercial space as she feels it is very important to bring solar to our businesses rooftops and carports.  She launched a little know solar manufacturer into the US in 2009.  Now Trina Solar is a global leader in solar panel market share and brand.  She is on the board of the Africa Solar Fund providing solar for medical clinics and schools.
Prior to renewable marketing and business development, Victoria was in software and technology marketing efforts at Cisco, Adobe and Yahoo. She was a stockbroker for many years at Charles Schwab and Merrill Lynch.
---
Elena F. Lucas – CEO at UtilityAPI
Elena is co-founder and CEO of UtilityAPI, a SaaS company that automatically and instantly collects utility customer bill and usage data for the new energy economy. UtilityAPI provides the data that solar companies need to sell solar faster. Elena has leveraged her extensive connections in the solar industry to get the UtilityAPI service into the hands of some of the top solar companies. She has utility finance experience and is on the board of Women in Cleantech and Sustainability. Prior experience includes utility scale wind development, research on EV charging station adoption, and policy analysis of Net Energy Metering. She holds a Master's of International Economics with a focus on econometrics and energy policy from UC San Diego. She also curates a website and newsletter of all the energy, tech, and career development events in the Bay Area, ElenaLucas.co.
---
Adam Feldman – Director @ GSSG Solar
Adam manages GSSG's deal closing process as well as all real estate activities. Adam has overseen the successful debt and equity closings for distributed generation and utility scale projects in the U.S. and works closely with the GSSG team and partners to ensure smooth transaction processes in all active GSSG solar markets. Adam was Senior Manager of Finance & Investment within the Global Special Situations Group at SunEdison where he managed the closing process of a $100MM+ utility-scale solar project that utilized a prepayment, and co-lead efforts into solar asset securitization. Prior to focusing on energy, Adam spent six years with a real-estate hedge fund in Southern California in fund origination and several years before that with Bedford Property Investors completing over $50MM in acquisitions and developments. Adam holds a FINRA Series 7 securities license, received his BA in Business Economics from UCLA and received an MBA from Presidio School of Management.
---
Brad Copithorne – Vice President @ Renew Fund
Brad Copithorne is Vice President of Commercial PACE Programs at Renewable Funding. He is responsible for developing low-cost financing solutions with streamlined underwriting that allow commercial property owners to invest in money-saving energy efficiency and renewable generation projects.Prior to joining Renewable Funding, Brad spent four years at Environmental Defense Fund, an environmental advocacy organization. At EDF, Brad worked with states to implement clean energy finance programs including PACE an On-Bill Repayment. Brad was one of the primary architects of the open-source OBR model that is being implemented by Hawaii.  Brad has over 20 years experience in the financial services industry. He started his career at Salomon Brothers/Citi where he worked on fixed income origination and new product development. More recently, Brad worked for Morgan Stanley's Technology Investment Banking team in Silicon Valley where he covered the enterprise hardware, contract manufacturing and IT distribution industries. In 2008, Brad was a partner at a fixed income hedge fund. In 2009 Brad re-enrolled at Stanford University to study energy policy and graduated in 2010 with a Masters in Civil and Environmental Engineering.
---
Matt Vitamante – Founder  @ LACI , Founder @ EVP Equities ,  Executive Vice President @ California Global Innovation Exchange (CAGIX)
Matt has raised in excess of $150MM for early and growth stage companies over his career in equities and investor relations. His focus over the last 8 years has been on assisting companies in the cleantech and renewable energy sectors raise funding and advising family offices and funds in wealth strategies for these areas of investment.
He is a partner of the Los Angeles Cleantech Incubator & the Global Incubation Management System.  He is working on a set of Global GreenTech Incubators with an Investment Bank support.
---
Ty Jagerson – CEO @ Village Power
Ty Jagerson is CEO of Village Power Finance, a solar development and finance platform for community organizations like universities, churches, schools, towns and local businesses (www.villagepower.com). Ty was previously President of HelioPower, an integrated renewable energy solutions company with over 3000 systems installed. Ty has over 15 years of experience in renewable energy, technology development and finance. He joined HelioPower through the acquisition of Simple Energies, a renewable energy development company he founded in 2009. Prior to Simple Energies, Ty co-founded SolFocus, Inc., a pioneering CPV firm, and spent 5 years at Xerox PARC commercializing technologies and co-initiating PARC's Cleantech Initiative. Ty spent 6 years in Eastern Europe and started one of the region's first ESCO's. Ty holds an MBA from Wharton, speaks Russian, and holds 4 patents. He is on the board of trustees of the University of California, Merced, the alumni advisory board of Wharton's Institute for Global Environmental Leadership, and the board of the Portola Valley Schools Foundation. He sits on the boards of product design firm Speck Design, and biofiltration company Azzuro; he is an advisor to biomass energy company Phoenix Energy, a regular lecturer on project finance at Stanford, and a mentor at the TomKat Center for Sustainable Energy at Stanford. Ty has worked professionally in over 25 countries.
---
Ryan Wartena – CEO @ Growing Energy Labs
Ryan directs GELI's business, marketing, intellectual property and product development. GELI's technology is the culmination of years of work toward integrating the power grid and the information network by implementing networked, balanced and sustainable energy systems incorporating innovative technology with his philosophy of energy awareness. Prior experience includes developing Li‐ion battery architectures and materials, patenting novel energy systems and designs, and integrating energy storage systems into the grid.  Ryan holds degrees in Chemical Engineering from UC San Diego and the Georgia Institute of Technology, where he earned his Ph.D. in 2001. As a post-doctoral researcher at the Naval Research Lab in Washington DC, Ryan set up a battery development & testing laboratory and worked on energy harvesting & microbattery technologies. His development of micro- and nano-batteries continued at Massachusetts Institute of Technology where he helped drive the scientific team that introduced the world's first self-assembled battery.
---
---
Ryan Sarnataro – CFO @ Blume Distillation LLC, Senior Financial Analyst at In3 Group
Mr. Sarnataro has successfully taken a number of companies through start-up and expansion phases. His positions included being president of a fast-growing company in the natural products industry, operations manager that assembled a worldwide group of contract manufacturers for a start-up in the garment industry and CEO of a start-up in the renewable energy space. He has served in the management of companies in the US and in Latin America.
Ryan's interest in waste conversion and bioethanol stem from his longstanding concern with environmental stewardship and sustainable agriculture, and his decades of participation in the Natural Products Industry.  In that industry he has helped establish standards for organic agriculture and the processing of organic cotton. He served for 15 years on the board, and as an officer of a leading  non-profit in that industry, the Ecological Farming Association
Ryan currently is CFO of Blume Distillation LLC which manufactures equipment for producing fuel or food grade ethanol and byproducts from waste streams in agriculture and food processing. Ryan also serves on the board of two companies in the Natural Food industry, a probiotic beverage start-up and Fine Dried Foods International Inc. which produces premium quality tropical dried fruit at company owned facilities in Latin America and Asia.
Adept in all facets of financial modeling and analysis, he brings a no-nonsense approach to planning, deal review, business case presentation as well as solid management, operations and governance experience.  Mr. Sarnataro holds a bachelor's in Psychology, with minor in Economics, from Syracuse University, Syracuse, NY.
---
Sabena Suri – CEO  @ Goldengate Solar Tech 
Goldengate Solar Tech is a 100% woman owned company and is in the business of distribution reselling modules and BOS . Sabena holds the WBENC certification and also the SB certification with the state of CA.  Sabena shares excellent relationships with her suppliers and has built an impressive customer base in the US and other countries as well.  She is looking to expand into Residential solar and is also developing her own commercial projects in the 200kw-500kw range.  Sabena holds a Bachelors degree in English Literature from MS University , India. She is actively involved in the local Chamber of Commerce, Successful Thinkers network and Mastery for women.
---
Susan Sheehan – Founder @ Getcleantech.com & VP @ iCompli Sustainability
Susan's career spans 20 years in and around sustainability, environmental business and cleantech.  She now operates in two intersecting worlds – corporate sustainability and cleantech. From penning the Ontario Government's first 'Green Industry Strategy' in the early1990's, to collaborating with Amazon rainforest communities to renew their sustainable rubber industry, to now advising corporate clients on their CSR/ESG strategy, and founding a 'cleantech dating site', Susan perspective is long and wide on the topic of economic, social  and ecological wealth creation. Susan contributes to a variety of industry expert panels including Canadian Networks of Centres of Excellence in Research and Commercialization, the Chartered Accountants of Canada's Corporate Reporting Awards, Earth Day Community Funds Program, the Climate Reality Institute and Cleantech Canada.
---
Vince Carter – Senior Vice President, COO, Principal @ Pascuales Partners LLC
Vince is a principal and the COO of PascualesPartners.biz, a real estate development company building turnkey sustainable lifestyle communities by deploying proprietary cleantech infrastructure systems and a patented housing solution capable of internally producing and delivering all required utilities and services using only the renewable resources on site. The modular and scalable system creates a sustainable, zero waste, carbon neutral neighborhood that liberates residents from their dependence on the global supply chain for their most crucial resources: water, energy, food, and fuel.
Mr. Carter has been involved in Mexico real estate development since 1993 when he began as an independent analyst on projects in Mexicali, Rosarito, and Ensenada. He has delivered feasibility studies and market studies for major developments in both the U.S., Asia, and Mexico markets. Mr. Carter began his career in custom home building in California during the 1980's.
After graduating from the University of Southern California with an interdisciplinary degree in The Study of the Environment and the City, Vince was awarded a Master in Real Estate Development from USC the following year. Mr. Carter is a dual citizen of the U.S. and Mexico and resides full time near the project sites where he lives with his wife and two young boys.
---
William P. "Paul" Underwood, Esq.– Principal @ Adept Partners LLC
Based in New York, Paul Underwood focuses on business development for Adept Partners LLC. He works with solar and wind power development, as well as waste-to-energy projects with solutions for end of life tires, plastics, biomass, and municipal solid waste. A lawyer by training, he is admitted to practice in New York. Paul excels at building results-oriented teams with the appropriate skills and capital resources to drive projects successfully to completion.
He has worked successfully for clients internationally in diverse cultures and legal contexts to conduct global compliance and due diligence reviews for global oil and gas services and engineering firms. His ability to identify both opportunities and risks in a fast-paced and rapidly changing business environment on a global basis has been put to use in high profile cases in Asia, Latin America, Europe, Australia and the United States.
Paul was with the New York law firms of Nixon Peabody, Edwards & Angell, and D'Amato & Lynch before joining Forensic Risk Alliance as a senior analyst with Forensic Risk Alliance in its US and Paris offices. Working as part of a multidisciplinary team of lawyers, forensic accountants and compliance professionals focused on complex global anti-bribery and corruption investigations for the leading French and Swiss oil and gas services and engineering firms.
Earlier in his career, Paul was Executive Director of the Business Council for the United Nations, an association of leading global companies focused on strategic relationships with the UN's economic development efforts in infrastructure finance, risk mitigation and management, entrepreneurship, technology and health. Under Paul's leadership, the Business Council developed a network of relationships with Fortune 500 C-Suite executives in cities across the US.
Paul received his J.D. from Brooklyn Law School, and his B.A. from the University of Pennsylvania, where he majored in International Relations. He is admitted to practice law in New York, and is fluent in French.
---
Tim Buchner – COO @ Mercatus
 Tim Buchner has built his career in emerging markets; transforming new ideas into scalable realities. At both start up and public companies, Tim has consistently proven his tenacious ability to lead change and drive profitable growth across hardware and software technology companies. In early 2009, Tim co-founded Mercatus, Inc., an financial technology company in energy, after 15 years as a successful sales and corporate development executive. Since starting Mercatus, Tim has lead the deployment of the company`s platform to over 50 of the top lenders, independent power producers, utilities and institutional investors that has to date enabled over $500M in transactions throughout the Americas, Europe and India. Tim is a board member for the Center for Innovation and Entrepreneurship at Santa Clara University as well as a Advisory Board member for the Sustainability Advisory Committee also at Santa Clara University.
---
Amity Balbutin-Burnham – Manager of Project Development, West Region @ EDF Renewable Energy
Amity Balbutin-Burnham is Manager of Project Development for the West Region. In this position, she is responsible for managing a portfolio of development projects, from the origination phase, construction and commissioning through hand over to Project Lender, Asset Sale or Asset Management by EDF Renewable Energy. Mrs. Balbutin-Burnham is the Manager of Project Development for Catalina Solar (143.2 MWp) located in California's Mojave Desert. Catalina Solar represents EDF Renewable Energy's largest utility-scale solar project to be developed in the U.S, and is the 6th largest photovoltaic plant in the United States. Mrs. Balbutin-Burnham is also the Manager of Project Development for CID (27MWp) and Cottonwood Solar (32.6MWp) projects.
Mrs. Balbutin-Burnham joined EDF Renewable Energy in 2010, bringing over 5 years of renewable energy project development experience. Mrs. Balbutin-Burnham previous role at SunPower Corporation was lead Sales Associate in the Utility and Power Plant division where she lead on project portfolio of over 1.5 Gigawatts of solar. She oversaw the submittal of the Conditional Use Permit Application (CUP) for California Valley Solar Ranch Solar PV Project (250 Megawatts).
Mrs. Balbutin-Burnham is a graduate of UC Berkeley's Haas School of Business MBA and Master's of Public Health from UC Berkeley. Mrs. Balbutin-Burnham was selected as a Bosch Foundation Fellow and worked in Germany at the German Energy Agency (Deutsche Energie‐Agentur GmbH) on policy evaluation and financial modeling for international solar projects. She also worked at Dexia Bank helping to create customized financial services for renewable energy projects.