Past Events
---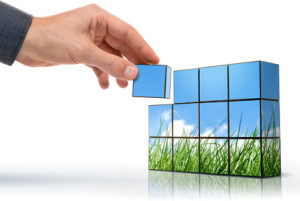 Held 7 January 2016 in Salinas, CA:
Cutting-edge Solutions for Sustainable Food, Water & Energy
The first Ag Innovation Investor Forum in this new series will focus on three rising stars based in the San Francisco and Monterey Bay areas, deploying renewable energy solutions perfect for sustainable agriculture.
ABOUT: This series presents and discusses investment opportunities at the nexus of water, agriculture, and energy.  See below for the presenting companies.
WHO ATTENDS:  Growers, Investors, AgTech Innovators, asset managers, gatekeepers, professional service providers and others.
WHERE & WHEN:  Monterey County Agriculture Commissioner's Office, 1428 Abbott Street, Salinas
6:00-8:00pm, Thu., 7 January 2016
View PDF of agenda and speaker biographies

Co-hosted by Renewable Energy Investor Forum, Ag Tech Insight and In3 Group.
Company & Speaker Profiles
Water for Agriculture via Solar Power & Distillation

Bruce Marlow, Director, WaterFX & HydroRevolution – waterfx.co

Modular Hydroponic "Micro-Farms" – Next Gen Urban Farming
Advanced Renewable Fuels from Surprising Sources

Kevin Weiss PE, CEO of Byogy Renewables – byogy.com
Presentations: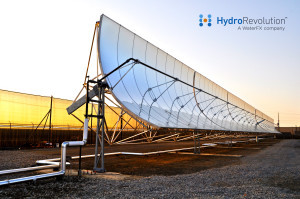 1) WaterFx and HydroRevolution™ have demonstrated that mineral salts can be separated from freshwater in the Panoche Water District in the Central Valley of California, converting agricultural drainage water back into clean water through solar distillation.
Built adjacent to farmland, WaterFX constructed this first-ever commercial solar desalination plant in California to bring freshwater where it is needed most — to help with the irrigation needs of commercial-scale agriculture in a region plagued by drought and water shortages. Their mission is to expand the availability and reliability of freshwater generation.
With this successful proof-of-concept prototype, next they will construct a full-sized facility for which the company is raising funds using a California Direct Public Offering.   More at waterfx.co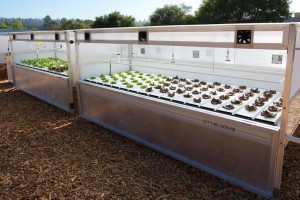 2) Founder and CEO Nick Halmos will present CityBlooms, whose innovative, modular, hydroponic "Micro-Farms" represent the next generation in urban farms and gardens.
Using sophisticated cloud-based automation, CityBlooms makes farming possible literally anywhere.  Controls range from water to nutrient management to maintaining optimal temperatures via an elegant dashboard, keeping "the farmer connected to the farm." Collecting operational "big data" for real time monitoring and optimization, CityBlooms has already installed and successfully operates its farming modules in several locations, supplying top-quality produce to its commercial customers.
The company is based in Santa Cruz, CA, and seeks partners to expand on this solid vision of urban farming, certain to produce the shortest possible path from farm to fork.  More at CityBlooms.com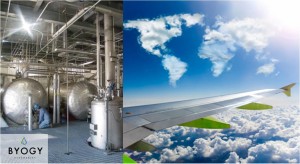 3) Last but not least, Kevin Weiss explains Byogy Renewables' disruptive solution for producing full replacement fuels (not just blending stocks) from renewable resources.  After proving the technology at a pilot facility in Texas, Byogy now finds itself of the right side of the soft petroleum market and slipping ethanol market.  Byogy uses cheap ethanol — the lower the price, the better — to produce some of the highest quality "drop-in" transportation biofuels available, from mil-spec and commercial aviation Jet Fuel, to renewable Diesel, and Gasoline.
Starting with food-friendly raw materials like drought-tolerant agave or proprietary, non-GMO varietals of sweet potatoes, Byogy also produces fiber, human food (protein), animal feed and fresh water.
More at byogy.com
---
Post-event Discussion Forum
Join our Elist to be kept informed of future events:
Sign up for email updates
or contact us